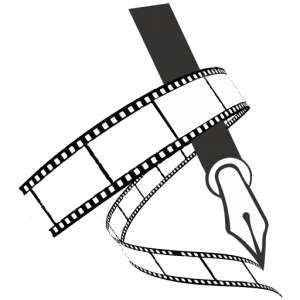 Dear FilmBuffs,
With the recently concluded physical edition of Cannes Film Festival, 2021 that had recently taken place in the French Riviera physically; we are perhaps entering a rather more jovial hour. Another significant development is the inclusion of more gendered space in terms of the selection of main jury as well as in the number of Female filmmakers winning awards in most of the categories. Julia Ducournae being the second female contender winning the prestigious Palm d' or with her intriguing Titane,an astounding erotic horror feature film,Tang Yi for her "All the Crows in the World" and our own FTII alumni Payal Kapadia for her documentary "A night of knowing nothing". More power to women!
Nine articles and two interviews constituted this new issue of FilmBuff.Asoke Handagama,the enfant terrible of Srilankan Cinema, has so kindly given us a glimpse of his amazing creative life. If you have not watched him yet, go and discover him. I saw his "Letters of Fire" in Osians' cinefan, 2006 and been an ardent follower since then. He never stopped surprising us with his unique way of storytelling.FilmBuff remains grateful to him for his precious time and patience. Vanessa Lien Bianchi is an Indian film lover, so much so, that she happens to organise successfully an enthralling Indian Film Festival in Toulouse. Her choice of films for her festival astonished us. She always ends up choosing rare gems, I am sure, many Indians are not even aware of. It's their loss and purely her gain. She very elaborately takes us to a sojourn of her tryst with Indian films.FilmBuff is thankful to her.
Martin Van Camp from Belgium quite beautifully focussed on the changing patterns of the cine going experiences over the decade, also how pandemic has affected the art house cinema. He has also expressed his concern on the future of cinema halls and film business especially for Independent cinemas worldwide.
Film Critic Don Anelli specializes on Horror genre. He has focussed on two films belonging to this much less talked about films and related women empowerment within this kind of extreme films.
Anju Devadas, Research scholar from Kerala highlighted the recurring thematic of cherry blossoms in Japanese cinema and its various cultural and cinematic representations. Undoubtedly, a distinctive article on Japanese cinema,written from an altogether newer perspective. A must read.
Omnia Adel,Film Critic from Egypt, analysed the relationship of the individual and Bong John Hoo's cinema in the context of capital, market economy and sheer individualism.
Tias Maity,specializes on food and/in films. Very pertinently, she explored the much talked about Malayalam film directed by Jeo Baby: The Great Indian Kitchen and elaborated upon women's position in terms of repressive domesticity and their desire for freedom. One may not agree to her arguments as a whole yet it's quite difficult to ignore the whole discourse put forward by her.
Two reviews happened to find their place in this issue of FilmBuff,Drishyam 2 by Arun Krishnan and Karnan by Indrajeet Chakraborty.Both the films created quite a buzz in and around in recent times. The line between commercial-popular and Independent art house cinema becoming more and more blurred and both the films managed to cater all kinds of audiences worldwide, which is quite amazing.
Film Critic S.Viswanath focussed on last year's IFFI-Goa and highlighted how the gendered space capturing the film festivals worldwide. Take this year's Cannes…..
John Talibuddin paid homage to the thespian Dilip Kumar in his beautifully written essay.FilmBuff takes this opportunity to mourn the sad demise of the Star/Actor Dilip Kumar,Veteran actress Surekha Sikri.Their contribution in shaping the Indian Cinema is unparalleled.
Hope, Films will keep on providing us solace in this horrid hour. Let us celebrate cinema, let us celebrate life.