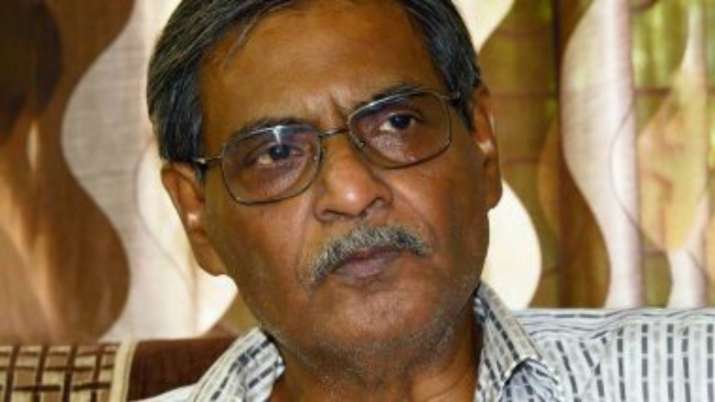 One of the prime tasks of a responsible filmmaker i.e. most trenchant analysis of contemporary societal dilemmas, has been nearly mastered by Manmohan Mahapatra, arguably one of the pioneers of purposive new wave cinema. Not he, but his meticulously crafted characters loom large in all his films. Not the characters' traits, qualifications, social class, showmanship or reputation, but their mere existence is the ground which dominates the films.
Surrealistic touch of Mahapatra is evident unfailingly in all his movies. That desire to draw a line outside the boundary, which stands contrary to conventional films based on factious utopian themes, characterizes his genius. To quote the great story-teller Conan Doyle, 'it's quite elementary'. Is life not all about experimenting? Is life not about breaking the formulae? Blame it on as bland a factor as monotony or as creative a facet called rebelliousness. Mahapatra sticks to his guns with a conviction which is honest i.e., he must not get allured into the commercial gimmicks, will not project events which have none or least common denomination and which is not reflective of a perception framed by his own self.
Most of his films are based on a thin story line, comprising series of moments, which have a cumulative effect on the onlooker, where the characters, the situations, the minor story elements all ensemble in to an experience. He deliberately under play the dramatic point of the film, in fact the de-emphasis of drama happens to be an integral part of his cinema. His films rarely use close up.It is mostly with mid shots along with elliptical cutting that he creates an ambience which has a distinct style.
Born on 10th November 1951 in Khordha, Odisha, he joined the film and Television Institute of India, Poona. After completing his studies in FII, he made his first feature film, "Seeta Raati" in 1976, which could not be completed till 1980, due to financial problems. This film won the 'Rajat Kamal' in the National Film Awards in 1982, it also happens to be the first Odia film to be selected for the prestigious 'Indian Panorama' section of the International Film Festival of India,
He has directed thirteen feature films, out of which twelve are in Odia language. He has been considered by critics to be a pioneer in the 'New Wave' movement of Odia cinema, single mindely perusing his effort for good cinema. His films have survived the 'ravages of consumerism' devouring Odia cinema for the last three decades. He has also directed telefilms, teleserials and documentaries.
His films have won nine (8) National Awards and also many major State Film Awards. It may be mentioned that one of his films has won the first technical National award (Best Cinematography [B/W]) in the context of Odia Cinema. Some of his film has been screened in the 'Indian Panorama' section of the IFFI in the respective years as well as being shown abroad in festivals at USA, Italy and Germany.
Most of his films explore the socio-economic realities of the characters in his films are realist in nature, the mainstay being human relationship and above all the ambience of the milieu which he portrays with great effect, as the noted film critic John Hood mentions in his book 'The Essential Mystery'- Manmohan Mahapatra is a master of atmospherics. The frankness and intimacy of his photography so well engender the exquisite naturalism of his films, and carefully crafted visual experience……. enhancing the visual with folk or classical music, Natural sounds or the powerful effects of silence', he further writes, the most notable aspects of Manmohan Mahapatra's genius as a film maker is his skill in translating to the screen so much of the actuality of the oriya village, on translation that entails not only faithfully physical re-creation but also an extraordinarily sensitive awareness of mood and atmosphere…. To my mind, the most notable among his works are, "Seeta Raati", "Neeraba Jhada", "Klanta Aparanha" among others. Another important aspect of his works are that it is not only acclaim awards, but his relentless effort in continuing to work for the cause of meaningful and significant films in the realm of Odia cinema.
Rightly he has been conferred with the "Jayadev Award", the highest state honour in films for one's contribution to Odia cinema. Utkal University of Culture conferred film-maker Manmohan Mahapatra with an honorary doctorate degree on 17th, April, 2017.In 2020 he had been conferred Padmashree for his contribution towards odia cinema in citation for Padma shree it was mentioned that eight tme national award winner conferred this title for the year 2020. Manmohan Mahapatra passed away on 13 th, January, 2020 Monday. He was 69.
In a career spanning 43 years, Manmohan Mahapatra remained an unstoppable force of realistic cinema in Odisha of which he was the harbinger himself. A year after stepping out of the celebrated Film and Television Institute of India (FTII), Pune in 1975, he made his first film 'Seeta Rati,' a film centering around a young woman in Odisha's village setting, steeped in the class-structure.
Five years later, 'Seeta Rati' was released on television and went on to fetch Mahapatra National Award for the Best Feature Film in Odia. It became the first Odia film to be selected for the prestigious 'Indian Panorama' section of the International Film Festival of India, New Delhi.
Mahapatra who went on to pioneer neo-realistic films was soon to become the 'father of new wave Odia cinema'. His grip on the lives of working class and poor, feudal structure, orthodox society and corruption was unparalleled.
While 'Neeraba Jhada' was a narration of the looming tragedy of an uprooted rural community, 'Nishidhdha Swapna' dealt with a family redefining life in the context of a social change. 'Kichhi Smruti Kichhi Anubhuti' was depiction of the past, present and future of the psyche of a representative village.
As a film-maker, his single-point agenda was to come up with cinema that was socially relevant and he was uncompromising in his mission despite having to work with shoe-string budgets. That he was the only Odia filmmaker and writer who consecutively won eight National Awards in Best Feature Film in Odia category was only a tribute to his craft and genius. Apart from 'Seeta Rati,' the others were 'Neeraba Jhada', 'Klanta Aparahna', 'Majhi Pahacha', 'Nishidhdha Swapna', 'Kichhi Smruti Kichhi Anubhuti', 'Andha Diganta' and 'Bhinna Samaya'.
His last film 'Bhija Matira Swarga' had his class written all over it and got him the Award for Best Director besides awards in five more categories including Best Film at the 30th Odisha State Film Award last year.
Mahapatra remained unwavering in his mission as commercialism failed to touch him. People who have worked closely with Mahapatra would describe how he strongly believed in ethical film-making and always walked the talk.
Mahapatra has 12 films to his credit including one in Hindi 'Bits and Pieces' starring Nandita Das, Rahul Bose, and Dia Mirza. He also directed three short films 'Konark: The Sun Temple', 'Voices of Silence', and 'Anti-Memories'.
Apart from films, Mahapatra had directed a few classics for Odia television based on Odia literature. As the news of his demise at the age of 69 spread on a cold winter afternoon on Monday, a pall of gloom fell. Young and aspiring film-makers who had the opportunity to pick his brains mourned the loss of a 'guru."
Ashok Palit as a cineaste has been active in film criticism for over three decades. As a film society activist, he soared to eminence for his profound commitment to the art film appreciation and aesthetics of cinema. His mode of discourse is often erudite but always lucid and comprehensible marked by a perfect acumen so rare in the field. A film aesthete with an immense fond of critical sensibilities, he wrote about growth and development of odia cinema in New Indian Express, The Times of India, The Hindustan Times, The Asian Age and Screen. He has been working as an Editor for Cine Samaya from 2002-2004. He had made solid contribution on cinema in many odia Dailies and weekly such as Samaj, Prajatantra, Dharatri, Samaya, Satabadi, and weekly Samaya.