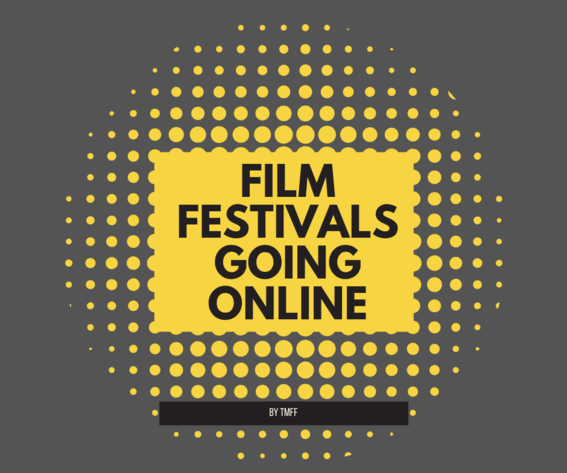 It was during 2005 when something known as streaming came into light in the era of internet technology. YouTube introduced to the world something that could change the way content gets created and consumed. Though it was criticized the popularity was immense as any individual over 18 years of age could create video content and showcase it to the world. Gradually this streaming technology was used for different purposes. The universities had their lectures recorded and streamed over YouTube. Gradually the entertainment industry started making use of YouTube to showcase promos and marketing materials to reach and engage with audiences. Within a short interval people got accustomed to this technology and sharing content through streaming became a part of the daily routine.

By the end of 2000 many commercial film production and distribution companies started hosting complete features online. Due to the copyrights part still not framed and understood clearly, film content was even uploaded by non owners however which got addressed by the digital copyrights. Adopting the same streaming idea some of the start-ups seized the opportunity to be exclusive providers of feature films. Netflix which was mainly a DVD rental company changed its focus to stream the content on the internet to its subscribers and now is one of the most used video on demand platforms. The company is so big that it now produces original content and has a presence in almost every corner of the globe with a catalogue ranging a variety of films, languages, and genre.

Film festivals weren't left behind. Another popular streaming tech company by name Vimeo which started at the same time as Vimeo but took a different route in the presentation and security was most sought by filmmakers to share their preview screeners online to various film festivals. The security features like password protection, watermarks and encryption ensure the content does not get leaked or pirated. Film acquisition and distribution agencies that worked with prominent film festivals started having online catalogue with Vimeo screeners. Cinesend, a new Canadian startup provides features to have custom watermark creation on the fly and detection of how much percentage of the film is actually watched by the viewer and how much is skipped. The method of watching films on DVD that were received by post started to see a decline. The reels got replaced by something known as DCP (Digital Cinema Package) which could be played using a digital projector. It is very common now for a festival to curate the films for their festivals with the selection jury watching the online screeners.

The idea of an online film festival has been there for quite some years but it was only limited. None of the prestigious festivals ever tried that. Film-freeway and WithoutABox, the two popular portals which enlists film festivals from across the globe features hundreds of online festivals. The concept of this online festival is that a closed group of members will watch the submitted films and decide on the awards. This hasn't gained much of popularity as the credibility of such film festivals is unknown.
This year the pandemic due to COVID 19 has given a new challenge. While some of the film festivals cancelled and some postponed, quite a few of them embraced the technology to have the event online. We Are One: A Global Film Festival, an international online film festival was held between May 29 to June 7, 2020. Organised by Tribeca Enterprises and powered by YouTube this was a new alternate sort of way to reach the festival audience during the COVID-19 pandemic. YouTube has a proven technology stack and can support streaming to a large number of audiences simultaneously. The festival featured a mix of premieres of new films that had been slated to premiere at a film festival that was cancelled due to the pandemic, and older films which the partner festivals have chosen to highlight as deserving of wider attention. There were discussions and master classes that were streamed over YouTube. The movies that premiered were available online for 24 hours. There was no entry fee; the films were screened for free, although links were available to encourage voluntary donations to international COVID-19 relief funds. Some of the biggest festivals namely Annecy International Animation Film Festival, Berlin International Film Festival, BFI London Film Festival, Cannes Film Festival, Guadalajara International Film Festival, Macau International Movie Festival, Rotterdam International Film Festival, Jerusalem Film Festival, Mumbai Film Festival, Karlovy Vary International Film Festival, Locarno Film Festival, Marrakech International Film Festival, New York Film Festival, San Sebastian International Film Festival, Sarajevo Film Festival, Sundance Film Festival, Sydney Film Festival, Tokyo International Film Festival, Toronto International Film Festival, Tribeca Film Festival, Venice Film Festival partnered and curated the films for this online fest. Around forty features, close to sixty shorts and a number of conversational talks were screened. "Nasir" (directed by Arun Karthik) which premiered at the International Film Festival Rotterdam in 2020, as an entry for the Tiger Competition and won the prestigious NETPAC and "Eeb Alley Ooo!" (directed by Prateek Vats) which had its premiere at Pingyao last year followed by MAMI and then Panorama at the Berlinale were two Indian features that were most talked about. This virtual festival was widely appreciated and people caught up with the films sitting in their homes. All that was needed was a good internet connection.

"Marche du Film", the business counterpart of the Cannes Film Festival and one of the largest film markets in the world held annually in conjunction with the Festival de Cannes went online this year. This probably is the biggest film related event that has hit the online space. The technology support to meet this demand is quite serious and should be substantially scalable as business too is involved along with the usual screening. The entire market was virtual supported with digital content. The booths were virtual, the screening rooms were virtual. The event was held between 22 June to 26 June, 2020. This event was supported by Cinando, an online database of film projects and professional networking and streaming service for film industry personnel and companies run by the Marche du Film itself. Every day around two hundred films were screened and the delegates could watch it online. The screenings were based on the local time zone. For India the daily screenings started at around 9.00 am with around ten films. For every half an hour another set of ten films got added. Each film had a virtual screening room and it was kept open for a one hour window after which the film was not accessible. While some films were accessible for all registered members many of the films were granted access based on invites and requests. There was an option to switch between different films and it was mainly based on the internet speed and stability you could do that. The dashboard and schedule was pretty intuitive and was quite easy to explore, choose and watch films. There was an option available to contact or chat with the filmmaker or the distributor. Apart from the screenings the regular market activities were virtual. The conference sessions, the pitching sessions were all online and powered by zoom. Of-course the real aura and atmosphere was missing. I was able to catch up close to thirty odd films over the span of five days out of which few were official selections.

Few other film festivals like Sofia international film festival, Karlovy Vary International film festival, Melbourne International film festival will go online this year. With the continuing fear and prevention of the CoronaVirus many other festivals may opt to go online. MAMI has started its Year Round Program online and has screened quite a few films to subscribed members. Federation of Film Societies of India too has started screening films online. Suchitra Film Society, Bangalore in coordination with Pedestrian Pictures had an online film festival in which seven documentary films were screened.

It does seem that there is a solid technology support structure to host a big event like a film festival online. When things get normal after the COVID 19, will this online facility be a part of regular screening events? Attending the festival in venues and watching films is the best experience ever. But for many cinephiles who cannot afford to be present there for whatsoever reasons the online participation through watching selected films or attending talks is quite helpful. With the technology in place if festivals facilitate this online participation, many more people can be reached. Future looks exciting and interesting!
Harish Mallya, a software engineer by profession, is a script consultant and film critic in the Kannada film industry. He curates films that get screened in the Cinema of the World section at the annual Bengaluru International Film Festival. He has also worked as a creative executive for Ondu Motteya Kathe released in 2017, Arishadvarga which premiered at the London Indian Film Festival in 2019, and a few other upcoming films.