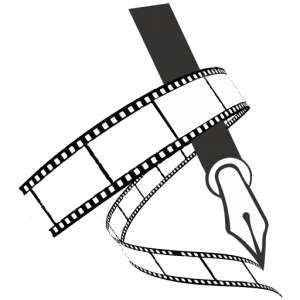 This is the second issue of FilmBuff during the protracted season of pandemic. It's been apparently a bad year for filmamakers,producers,film festivals-overall for the whole gamut of film fraternity. Yet it is the visual medium that acted persistently to uplift our dwindling mood in this testing time. Film Festivals are mostly going online or having a hybrid version but virtual world, I strongly presume, can never substitute the warmth and cosiness of hospitality of a festival, new friends uniting over 'discovering 'new talents appearing in the horizon of world cinema, incessant addas(chit-chats) over gallons of coffees are already being hugely missed. 
Another pertinent question would be whether web series in actuality substitute the cinema viewing experience, at all. Even in this dismal situation, a few filmmakers have come up with brilliant films and constituted a particular genre called lockdown cinema. The pathos, agony of individuals, the emergent economic crisis has found a sordid response in the undying vista of filmmakers.
In this particular issue, few interesting articles have made their ways. I cannot thank enough my writers from around the world for contributing generously to enrich FilmBuff once more. They responded instantaneously with lots of vigour and enthusiasm. Besides detailed reports from two esteemed festivals, Locarno and Venice, this time fascinating pieces found place, exclusively, on Japanese Cinema. To begin with Pieter-Jan Van Haecke diligently summarised Japanese film maker,a sensation in recent times,Hirokazu Koreeda's oeuvre. Andrea Grunert from Dusseldorf,Germany focussed and elaborated upon Japanese writer/Director/Filmmaker Mishima and his contributions. Japanese Manga is something I have recently grown fond of. I would like to express my gratitude to my young friend,Nandini Chakraborty,to draw my attention to the hidden treasure. Coincidentally Hana Saito from Japan has written a piece on Damon Slayer, the much celebrated Manga series from Japan, viewed worldwide. Annalise Benjamin picked up Nasir,one of the prolific films from India, last year. 
Nasir was the recipient of the Hubert Bals Fund in 2018.The Film was premiered at the International Film Festival of Rotterdam in Tiger Competition and won the NETPAC award for Best Asian Film premiering at the Festival. It also bagged the Grand Prix at the 14th Andrei Tarkovsky Zerkalo International Film Festival, Russia. A sordid portrayal of a Muslim protagonist enmeshed in the orbit of growing intolerance and communal hatred. Harish Mallya relevantly discussed that how technology has helped in evolving film festivals in this situation of fear and desperation.Sherin Sabu,a doctoral candidate in IIT,Bombay and a brilliant actress talked about the taboo subject, "Menstruation as projected in Malayalam Cinema". Highly recommended!! 
Bobo Ray has critically analyzed the 41 minutes long documentary from Israel, directed by Film Critic/Film Maker Nachum Mochiah that pondered over the fascinating life of Gili Basson, a transgender fashion icon. Tias Maity specializes on food and films. A regular contributor of FilmBuff,this time she shifted her attention to two contemporary Bengali films and encountered them in a delectable manner. Asoke Palit from Orissa has illuminated us with a prolong discussion on one of the doyens of Odia cinema,Manmohan Mahapatra. Alisia Saikia dissects Fireflies, an incredible film from Assam. Associate Professor Sri Arup Sen, a filmbuff to the core, made it a point to visit the cinema halls physically once the lockdown is over in his city. A staunch promoter of cinetheque culture, he picked up two of his favourite Bengali films from2020, and commented upon them.
With these bouquet of 15 incredible essays on Cinema, FilmBuff hopes to welcome a better tomorrow for all. Stay Safe. Long Live Cinema.Ciao!!