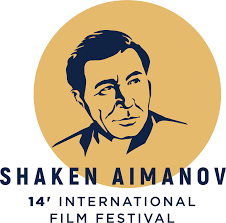 Film festival gives the opportunity to watch beautiful cinema, to interact with the film enthusiasts beyond boundaries and to explore new the people and places. So whenever there is an invitation from any corner of the planet, especially not yet explored, I never think twice to accept. A recent invitation from Iraq was of that kind which made me very excited. In Iraq, to be specific in the Kurdish region of Iraq, I was aware of the Duhok International Film Festival which was running for six years. I was also aware of the very new Kurdistan International Film Festival held at the capital city Erbil popularly known as Erbil Film Festival. But I had no information earlier about the Slemani International Film Festival which in its 3rd edition from 10th to 16th October 2018 invited me to be there in the international jury for feature films. When I shared the news with my close friends they first tried to demotivate me as they doubted that Iraq must not be a friendly place for film enthusiasts. But they were totally wrong. The demotivation further strengthened with the complicated visa process protocol to step in to Iraq. But I was determined to go and so I requested the festival authority to send me all visa support documents well in advance so that I could apply for the visa which needs various clearances from both the governments in India and Iraq. But to my utter surprise, instead of the visa support documents, the visa itself came to me directly through e-mail from the Kurdish government before I had applied for the same here in India.
The prelude may sound a little out of context but it's not at all so, rather very much relevant to understand the autonomy of the Iraqi Kurdistan which has a separate identity both politically and culturally which helped the Kurdish cinema to be one of the most important texts to be studied for the serious readers of world cinema. Kurdistan is basically a historical geo-cultural region spread over the northern part of Iraq, northwestern part of Iran, northern part of Syria and southeastern part of Turkey. Kurdish people are fighting for their autonomy and independence for a long time. Iraqi Kurdistan first succeeded to have its autonomous status in 1970 which was reconfirmed in 2005 within the framework of the federal republic of Iraq. Kurdistan in Iraq is a separate political territory with a separate government under parliamentary democracy. Slemani, known as the cultural capital of Kurdistan or Paris of Iraq is a beautiful city in the Sulaymaniyah district of Iraqi Kurdistan founded in 1784 by the Kurdish prince Ibrahim Pasha named after his father Sulaiman Pasha. The city was always inhabited by the great Kurdish poets, writers, singers, historians, politicians and scholars. Undoubtedly this is the best place in Kurdistan to organize such a big international event on cinema.
Kurdish cinema mainly talks about humane issues, state oppressions, white atrocities, social injustice, violation of human rights etc. as Kurdish people are suffering for a long time especially whenever they tried to raise their voice against injustice. This was never an easy task for the Kurdish filmmakers to make their films against the repressive attitude of the state as the authority was always vigilant to resist it in any manner. Till 1991 the Kurdish people in Turkey were not even allowed to speak their own mother tongue. So the underground cinema or the films made in exile took a significant role in Kurdish cinema. Yilmaz Güney (B.1st April 1937), the founding father of Kurdish cinema, was the worst sufferer of the state oppression who had to spend most of his life behind the bars. Güney started his career in cinema as an assistant to the legendary Turkish-Kurdish filmmaker Atıf Yılmaz who directed 119 films, wrote 53 screenplays and produced 28 movies. Yilmaz Güney shifted to acting and performed in more than 20 films every year which made him one of the most popular stars of the Turkish film industry. But due to his difference of opinion with the authority he was imprisoned for two years from 1960 to 62. Güney began directing his own film in 1965 and in 1968 he founded his own film production company – Güney Filmcilik. His film Hope (Umut, 1970) was the first realistic film of Turkish cinema. His other films Pain (1971), The Hopeless (1971), Elegy (1972) reflected the feelings of the common people of Turkey. He was further arrested in 1972 and jailed while making his film Worry (1974) and preparing for the next one The Miserable (1975). Both of these films were finished by his assistant Şerif Gören who made most of the films Güney wrote and directed from the prison. Güney was released from jail in 1974 but further arrested and sentenced for 19 years. During this period he wrote his most famous screenplays The Herd (1978) and The Enemy (1979), both directed by Zeki Ökten. The Enemy (Düşman, 1979) got a special mention at the 30th Berlin International Film Festival. His works were banned by the military rulers in 1980. His film Yol/ The Road (1982) won the Palme d'Or at Cannes Film Festival. The screenplay in elaborate details was written by Güney. As he was in prison, first Erden Kiral was recruited as the surrogate director but Güney was not satisfied with his work so his previous assistant Şerif Gören was appointed further to make the film. Güney with other prisoners used to watch the footage shot by Gören on a wall inside the prison. Finally Güney broke the jail and went to Switzerland to edit the film. Next year when he was in France, Güney resumed directing and made his last film The Wall (1983) with the support of the French government. Turkish government further sentenced him imprisonment with twenty two extra years but that could never been executed. Yilmaz Güney died of cancer on 9th September 1984 in Paris only at the age of 47. Güney declared, 'There are only two possibilities, to fight or to give up, I chose to fight'. This spirit later on stimulated the entire world of Kurdish cinema.
There are many other noteworthy Kurdish filmmakers like Bahman Ghobadi from Iran, Huner Saleem from Iraq, Mano Khalil from Syria, Züli Aladağ, Yeşim Ustaoğlu and Kazim Öz from Turkey to name a few. Bahman Ghobadi is famous for his films like A Time for Drunken Horses (2000), Marooned in Iraq (2002), Turtles Can Fly (2004), Half Moon (2006), Rhino Season (2012) while Huner Saleem's Vodka Lemon (2003), Kilomètre zéro (2005), My Sweet Pepper Land (2013), Yeşim Ustaoğlu's Waiting for the Clouds (2003), Pandora's Box (2008), Clair Obscur (2016), Kazim Öz's Zer (2017) etc. are highly acclaimed and won several awards and honors worldwide.
Kazim Öz was our jury colleague in the 3rd Slemani International Film Festival along with Carolyn Mcdonald from USA, Rhys Graham from Australia and Ghassan Abdallah from Syria. We, the five members international jury were responsible to judge the best film, best director, best male and female actors, best screenplay and best cinematographer from a bouquet of fifteen brilliant feature films carefully curated including Jafar Panahi's 3 Faces (Iran, 2018, 100min), Nuri Bilge Ceylan's The Wild Pear Tree (Turkey-France-Germany-Bosnia, 2018, 188min), Hirokazu Kore-eda's Shoplifters (Japan, 2018, 121min), Majid Majidi's Beyond The Clouds (India-Iran, 2018, 120min), Malgorzata Szumowska's Mug (Poland, 2018, 91min), Anshul Chauhan's Bad Poetry Tokyo (Japan, 2018, 116min), Ilian Metev's 3/4 (Bulgaria, 2017,72min), Sattar Chamani Gol's Golnesa (Iran, 2018, 94min), Martin Šulík's The Interpreter (Slovakia-Czech-Austria, 2018, 113min), Marine Francen's The Sower (France-Belgium, 2017, 98min), Marta Hernaiz Pidal's The Chaotic Life of Nada Kadic (Mexico, 2018, 85min), Ute Wieland's Tiger Milk (Germany, 2017, 106min), Nadim Tabet's One of These Days (Lebanon, 2017, 91mins), Haşim Aydemir's July 14 (Turkey-Germany, 2017, 148min) and Vahid Jalivand's No Date No Signature (Iran, 2017, 104 mins). This was quite difficult for the jury to decide the awardees as there were several competent contestants for each and every category. Every day there were at least three screenings in beautiful theaters, some time with the well matured audience totally un-disturbing while some time in empty theaters in special jury screenings and always with lots of coffee and cookies to keep the gray cells responsive throughout the screenings. And then, after the dinner, there were long debates every night analyzing the films of the day. The final round of jury deliberation continued overnight where the non-interfering all-young festival director, program director and festival manager were also present enjoying the academic arguments to reach the decisions. Finally the jury came to the conclusion in some cases by voting as sometimes it was found difficult to reach a unanimous decision which further proved the very high quality of the contestants in each and every category. Jafar Panahi's 3 Faces was selected as the Best Film while Majid Majidi was selected the Best Director for his film Beyond the Clouds. The award for the Best Screenplay went to Marek Lescák and Martin Sulík for the film The Interpreter while the award for the Best Cinematography went to Alain Duplantier for the film The Sower. Best Actor and Best Actress were Navid Mohammadzadeh and Shuna Iijima for the films No Date No Signature and Bad Poetry Tokyo respectively. Jury Award was for the film Shoplifters.
Besides our Jury for international feature films there were other jury also for shorts, documentaries and animations with the eminent film personalities like Mohammad Reza Aslani, Frank Moens, Linda Campos Olszewski, Paola Orlic, Jim Jermanok and others who awarded 3 Stolen Cameras directed by RåFILM och Equipe Media as the Best International Documentary, Dada Saltaneh by Hadi Ahmadi as Best National Documentary, The Camel Boy as Best International Short Film and Taaval by Morteza Shams as Best National Short Film. Jury Award International Short Film was given to Mothers of Luna by Alicia Albares while the Jury Award National Short Film was given to The Sea Swells by Amir Gholami. Her Birthday Night by Farshad Mohiti got the Best Animation Film Award.
The entire Festival, its ambience, selection of films, their presentations, colorful opening and closing ceremonies, receptions, hospitality, participations by the delegates press & media, interactive seminars, talks & lectures et al had an exotic signature of Kurdish culture which was thoroughly enjoyable and an experience to be remembered for ever. I am sure that the Kurdish cinema will be enormously enriched by the Slemani International Film Festival.