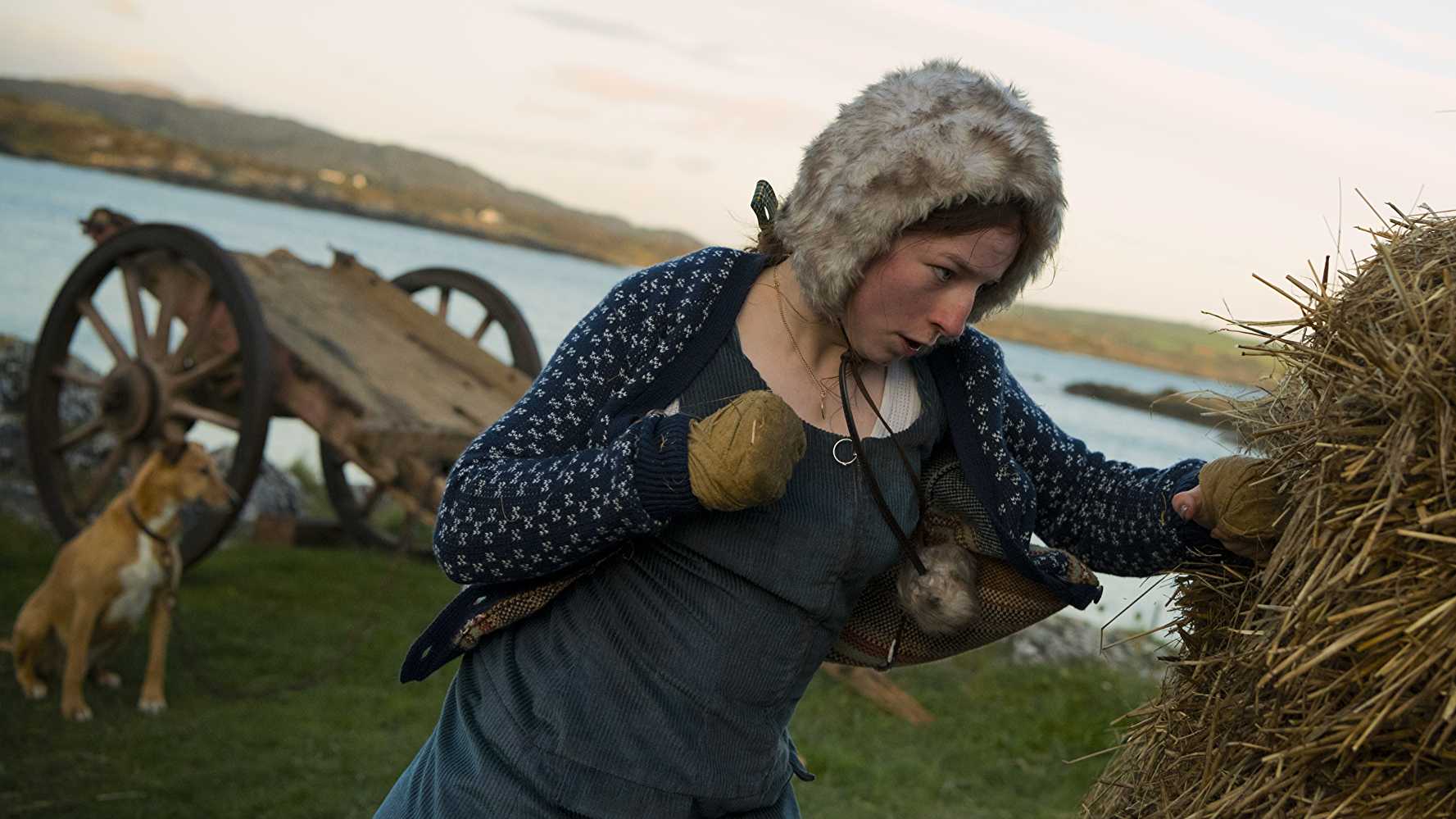 The Irish feature, which pipped the equally enterprising Italian flick Twin Flower by Laura Luchetti, for the coveted Fipresci Discovery Award, is a pugnacious tale of a young girl's fight of fortitude, against the social circumstances, she finds herself hemmed in, writes S Viswanath, who was member of the jury that picked the winner.
Women empowerment and gender parity is the new normal. With women scaling the glass ceiling, fair play has become the new buzz word, it is the lexicon of social transaction,worldwide.Mirroring these phenomenal changes in attitudes and aspirations, there have been films that speak of gender justice like never before. Atta girl, give it to them straight in the face, the new narratives that are taking centre stage.In keeping with this trend, and taking its eponymous title from legendary boxer Muhammed Ali's famous lines Float like a butterfly, sting like a bee, debutant Irish woman director Carmel Winters has woven a fantabulous tale of female empowerment.
The film, featured in the Discovery Section at the 43rd Toronto International Film Festival, and which won hands down the Fipresci Award, is a promising and prodigious debut by Winters. Indeed, the film eloquently speaks of director Winter's keen acumen into the issue a girl child faces even this day, being herself a woman, and thereby, bringing to play, all the subtleties and nuances and a deep understanding the sensitive subject so demands.Never for one moment veering away from her intended premise and larger social objective, Winters is at her auteur best ensuring the film's canvas acts as an appropriate allegorical dimensions her protagonist Frances goes through in order to come into her own and stand steadfast against the social opprobrium she encounters trying to attain her life's aspirations. The rugged and hard stoned mountainous terrain, as also the verdant landscape, provide a fitting context to what Frances, a fragile, infallible yet doughty teen she is.How flitting like a butterfly, yet rock solid as a professional boxer, the young Frances seeks to overcome the familiar angst and anxieties that girl child faces to have their say in the predominantly male scheme of things in a patriarchal driven society is indeed a remarkable watch.On the verge of womanhood, full of joi de vivre, passion, and a singular determination that she too would be like Muhammed Ali, her hero and inspirations, Frances has to come to terms with the impoverished and intimidating situations she finds herself in.
Given to nomadic existence, ever moving from place to place in their family caravan, with an alcoholic and arrogant and insolent father, whose word is the law, and is perpetually pursued by the police officer who he had taken on, to take his vengeance on being slighted and wounded by the brutish homeless man, Frances turns out a feisty fighter like her iconic boxer hero Ali, punching and pushing her way.Indeed, Frances fight is no mean one or any lesser that what Ali confronted and came up triumphs as a champion pugilist on the world stage. Against stiff opposition from her abusive and abrasive father, who wants his son not to be a sissy but be bold and brave like his sister, while Frances, be the woman she ought to be, the young waif-like child of nature that Frances is, ensures these minor pinpricks would not puncture her mission impossible. How, Frances achieves it all with a sucker punch and kayos her father's petty designs for her, ensuring he finally recognizes the pugnacious pugilist in her, forms the pith of Carmel Winters delectable tour de force.
Yes, Float Like A Butterfly, through its spectacular and deft scripting and narration with its nuanced understanding of the dilemmas women are daunted with in pursuit of freedom to be their own, hits the bulls eye.
Frances is a triumph of free spirit and one's non-negotiable will over human adversaries and given voice to the young women of her ilk puts in perspective the universality and large social theme the film deals with. The performance of Hazel Doupe is pitch perfect adding further fizz and frisson to the touching and tender, yet tough tale of the young Frances. Bravo!