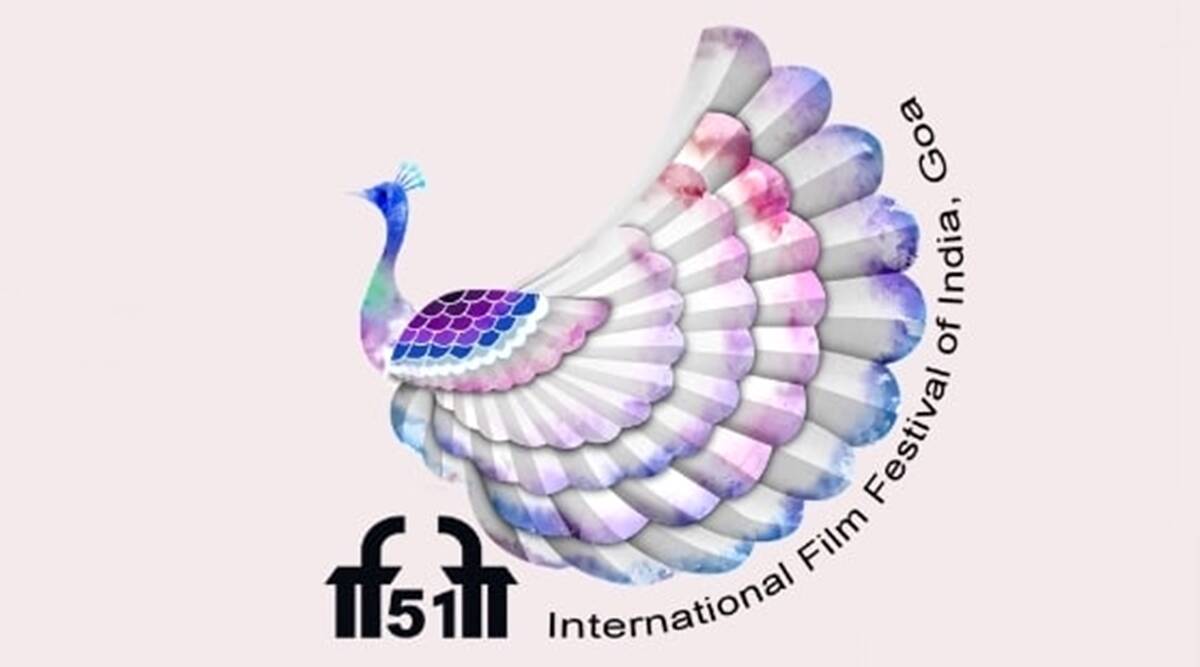 "Women accounted for 16% of directors working on the top 100 grossing films in 2020, up from 12% in 2019 and 4% in 2018. Women comprised 18% of directors working on the top 250 films in 2020, up from 13% in 2019 and 8% in 2018."
"The percentages of women working as directors and writers on independent films continue to climb, reaching recent historic highs in 2019-2020. Women comprised 38% of directors working on narrative features and documentaries, up from 33% in 2018-19 and 29% in 2017-18."
That women have had to play secondary roles in society is to state the obvious. Discriminated, underrepresented, misrepresented with that proverbial 'male gaze' syndrome on screen, 'subjugated' and 'suppressed' to the point of stoic silence off screen.
Women, in the film industry, have had to face a Sisyphean struggle to come into their own and wrest their due from an otherwise 'male dominated' 'men driven' entertainment industry. That said, post the high profile #MeToo and "Time's Up" movements, in recent years, that sharply shifted the focus towards promotion of awareness and advocacy for sexual assault victims — especially women, there has been a decisive change for the better.
Yes, though not to the extent one would love to visualise and appreciate, it may be pointed that the entertainment industry has moved forward from "men act, women appear. Men watch, women watch themselves being watched", as posited by English art critic and novelist John Berger in his 1972 seminal essay on Art Criticism, in his exposition on the concept of the 'male gaze. 'Film festivals have become a great equaliser. The numbers may be miniscule. Yet, a conscious attempt to give women their due is a welcome augury. This follows gender parity pledge drawn up by French women's organisation 5050×2020, which saw world's top-tier film festivals, swear by the protocol that commits the fests to greater transparency about the number of films submitted and the makeup of their selection and programming committees, and calls for an even gender split in senior management ranks.
Since Cannes became the first to sign in May 2018, Toronto and Berlin named women as festival co-directors for the first time in their history: Joana Vicente and Mariette Rissenbeek, respectively. Other film festivals across the world have also followed suit. The pledge being offshoot of Le Deuxième Regard launched after Harvey Weinstein exposés striving for better gender representation and transparency by 2020. It was first introduced at Cannes Film Festival in 2018.Diversity has become the watchword that film fests swear by now.
Nearer home, the country's flagship International Film Festival of India may have not yet, sworn to the pledge, that has over nearly 30 film festivals on its scroll. However, IFFI, in its own small, but meaningful way, has been doing its bit to champion the cause of women at its fest. If IFFI has in Tanu Rai, Deputy Director in Programming Indian Panorama, Indian Sections & Administration, in Kerala, you have Bina Paul as Vice-Chairperson & Artistic Director, IFFK. Like, last year, this time too one must take due notice of the recent concluded IFFI 2021. The film festival saw as many as 24 independent women directors, others as co-directors notwithstanding, have their works on show.
After all, for aspiring directors in the highly competitive entertainment industry, film festivals are that first crucial and career making step in getting opportunities, following the showcase of their works, among the who's who of the cinema industry. As divergent as the geographies they came from, representing as multifarious cultures and social experiences from the nations they were drawn, their films too were as disparate and delectable as they were. Each of them providing an insight into the minds and methods of these women directors and the movies and melange of themes and social concerns they dealt with in impeccable manner.
That many principal protagonists were females, many young, navigating the challenges of lives and situations they are in, and driven into, speak of the core thematic concerns of the women directors. The feminine perspective they brought into their visual narratives. Some a debutant fare, showing promise, while each has its own merit in the marquee of movies to be featured at the film festivals. That each of these women are true ambassadors for not only their own gender but are opening a window of opportunity for those at the threshold caught between the Sisyphean dilemma of moving on is indeed a welcome augury indeed.
What, however, was a tad disappointing though, was, this time around there were no women directors from India on show, despite the fact, in recent times, many women directors have held the flag fluttering high for their gender. Among clutch of films one watched, the most impressive was South Korean beauty An Old Lady, by Lim Sun-Ae. The poignant, but highly critical saga centres on a 66 year old who takes it upon herself to pursue justice denied to her when the authorities fail to book the culprit.
The elderly, in a reflection of what is happening in real life itself, is raped by a young intern, while examining and providing care on a hospital visit. After much reflection the lady approaches the police, along with her companion a poet and bookstore owner, where she chips in as well. As is the case, the old lady has to wade through the byzantine bureaucratic procedures and sneering police refusing to believe her story doubting her veracity. Left with no choice in a final flourish the elderly prints out pamphlets speaking of her violation and lets it flutter from across the balcony of the city square, in an emotive and evocative scene. Another film that covets you is the Tanzanian film Farewell Amor by Ekwa Msangi speaking of displacement and reunification of a man who has to come to terms with the 17 years absence from the lives of his wife and daughter that has left a huge chasm between them.
Following the civil strife and its havoc at home, the man has left for US to eke out a living as a taxi driver leaving behind his wife and daughter. Being away from his dear ones the man has also struck up a romantic liaison with a similarly displaced nurse at a hospital. The sudden arrival of the wife and daughter throws his entire 17 year independent routine life into a turmoil as he does all he can to make them welcome amidst him though in an awkward fashion.
While the daughter is rather aloof in the new milieu she finds herself in filled with dread of a big city like New Year, the wife though has become overtly religious and her discomfiting ways putting the husband even more on the back-foot. How the family finally finds reconciliation as a cohesive unit forms the fulcrum of the welcome and interesting Tanzanian fare. The Taiwanese Ko Chen-Nien's The Silent Forest, which has picked up a few awards at the festivals it has participated in, spotlights on the world of the deaf and mute and how these people are no different from the normal beings when it comes to the way they behave and act.
The film, set in a school campus, speaks if deaf-mute teen's dilemma of how to come to the rescue of a classmate he has a crush on, from being victimised by a bullying ring leader of the school, while the girl herself has given up reconciled to the daily torture lest she be sent to regular schools for normal. How the young lad and the girl navigate the various trials and tribulations they undergo as also the school and its administrators in dealing with the serious social issue is brought out well though it turns a bit clichéd that one sees the same things that happens in the regular school situations.
The other interesting and intriguing film, again from South Korea, is Shin Su-Won's Light for the Youth. It spotlights on the pulls and pressures of performance at a call centre a young aspiring youth, and his young teen colleagues go through, to meet the stiff targets set for them to achieve. Unable to cope up with the expectations of the new digital domain space, and the regimental work set up they are boxed in, the young boy, who had trained himself to be a photographer than the IT employee, begins to drive the message through a series of video messages he sends to his boss, hope she and her superiors would see reason. Do they?
Likewise, the Slovakian Summer Rebels from director Martina Sakova, revolves around an 11 year old conveniently packed off to his grandfather's place for summer holidays by his single, working and ready to mingle mum. How the two eventually bond together and hit it off over time forms for an endearing children's tale with a message for the adults as well. To what lengths a violin tutor will go to in order to ensure her prodigious student gain admission into one of the prestigious music schools is what Ina Weiss speaks of in the German fare The Audition.
Though not a very endearing film wherein you have the woman singularly steadfast in her one goal of seeing her ward make the grade throws asunder her personal life going through the motions in a more mechanical, matter of fact manner. Among other films were Ukrainian director Daria Onyshcheno's The Forgotten spotlighting on how separatists can wreak havoc on the lives of people with a teacher having to muster all the courage and resilience in order to rescue an orphan student who has been arrested for the temerity of hoisting the country's flag on his school's roof.
Gold for Dogs, the French film by Anna Cazenave Cambet features a young woman, who is experiencing the first flush of adulthood having turned 18 and smitten by a beau and embarks on a self-discovery sojourn as she shelters herself in a convent while in search of him. Winner of the Macedonian Film Institute Prize, Ruyxandra Ghitescu's Romanian film Otto the Barbarian, speaks of a punkish youth, who wishes to get into the bottom of his girlfriend's death and has to wade through the byzantine social circle he is enmeshed in.
Canadian director Cathy Brady's Wildfire speaks to two sisters whose lives is rent asunder by the death of their mother and how the small community they are part of look at their inseparable filial kinship and bonding. How a younger sibling's overt concern for the well-being of her elder brother virtually destroys her own life forms the fulcrum of directors duo Stephanie Chuat and Venorique Reymond's Swiss film My Little Sister.
How the regimental societal shackles bind its women which they try to break free forms debutant Iranian director Farnoosh Samadi's 180 degree rule revolving around Sara who determines to attend the wedding despite being prohibited by her husband as per law. How a father and son are attracted to a vivacious, carefree woman following the death of wife (mother) forms the temptuous saga of German director Eliza Petkova's A Fish Swimming Upside Down.
Britain's Anna Alfieri's Borderline is about a tormented writer who seeks to fill the place of a girl she craved for leading to perilous consequences. Janis Rafa, the Greece director's Kala Azar takes on philosophical undertones as it contemplates on the spiritual connect between humans and animals the fragility of human relationships.
Maternal, the Argentinian fare by Maura Delpero dwells into the life of refugees spotlighting on a rebellious teen mother painting a poignant portrait of the travails and trials she, and the inmates, go through.
How a posse of five youngsters navigate their teen years before their graduation on their own terms through their licentious living forms the pivot of Naked Animals by German director Melane Waelde. While a young school girl at a convent traverses through her adolescence is the mainstay of Spanish film School Girls by Pilar Palomero. Suzanne Lindon's French film Spring Blossom is about a teen who becomes besotted with an elderly man and how realisation dawns in her in the course of this rather unusual relationship. Incidentally Suzanne herself plays the lead in the film.
The tumultuous time a Vietnamese cook goes through to assimilate himself into the European culture which is daughter has easily adapted to marks the sparkling fare by Mariko Borik's Vietnamese/Polish film The Taste of Pho. Lithuanian director Lina Luzyte's The Castle speaks of a young's singer's aspirations to perform at the mysterious castle and how she would go to any extent to achieve her aim.
The First Death of Joana the Brazilian tour de force centring on a 13 year old girl's quest to find out why her aunt did a virgin never dating anyone in her lifetime and the social conservatism that prevailed, makes for an interesting and intriguing fare by director Cristiane Oliveira. A serious Oscar contender and much discussed Tunisian film The Man Who Sold His Skin by Kauther Ben Hania speaks of a Syrian, who having left his country, being wanderlust, becomes the easel for a tattoo artist and what it means to a freedom he aspires for forms the searing and sensational portrayal. Featured under the Country Focus Section Rubaiyat Hossain's Under Construction Bangladesh film speaks of the struggles of Muslim women and spotlights on a theatre actress who disinterested in the traditional role of motherhood rebels to find her true calling in theatre.
Incidentally, at the 50th edition of IFFI, in 2019, the festival paid homage to nearly 50 women directors being showcased, virtually a first of its kind at a film festival. With film festivals realising the importance of providing women the platform they duly deserve and raising the bar on gender parity, post Weinstein, women drawn from various wings of film industry today are finding their place under the sun. Truly film festivals are paving the path towards gender parity. Atta women! Way to go.
___________
Bibliography
The Celluloid Ceiling: Behind-the-Scenes Employment of Women on the Top U.S. Films of 2020 by Martha M Lauzen,PhD (https://womenintvfilm.sdsu.edu/wp-content/uploads/2021/01/2020_Celluloid_Ceiling_Report.pdf)
Indie Women: Behind the-Scenes Employment of Women in Independent Film, 2019-2020 by Martha M Lauzen, PhD (https://womenintvfilm.sdsu.edu/wp-content/uploads/2020/10/2019-2020_Indie_Women_Report.pdf)
Ways of Seeing (Penguin Modern Classics) by John Berger
(https://onartandaesthetics.com/2017/01/12/john-berger-on-male-and-female-presence-from-ways-of-seeing/)
How the Major Film Festivals Are Faring on Gender Parity, By Henry Chu(https://variety.com/2019/film/news/sundance-film-festivals-gender-parity-1203285456/)